What and Where to Buy
Hardware Suggestions for Flatbed Scanners
The main feature you want in a flatbed scanner is that it's capable of high DPI and uses CCD technology and not CIS. If it uses CCD it's a good bet that it will be a quality scanner and can likely do at least 1200DPI which is ideal for archival scanning.
Can I use my All-In-One scanner/printer?
CIS is used in almost all All-In-One Printer/Scanner/Copiers as well as sub $100 scanners. CIS has many issues but the biggest issues is that it does will most likely NOT capture depth well. Unless the object you're scanning is perfectly flat, a CIS scanner will do a poor job capturing it so we highly discourage CIS scanners. The second major issue is that CIS scanners often have issues capturing anything properly over 600DPI despite claiming they can. It's true that they technically can go over 600DPI but the results are usually not good. They commonly introduce artifacts past this point (or even before it!) and distortions in your scans. They can vary from diagonal lines across your images to just completely random slight breaks in your image. Below are some examples pointing out these issues.
The image directly below shows how unless something is completely flat on a CIS scanner you get blurry results. The top of the box scan looks fine but if you look closer at the bottom you can see where it got blurry due to not being completely flat. You always want to get your scans as flat as possible anyway, but this shows the limitations of CIS very well. When scanning cartridges or other objects with more depth than slim paper, there's no capturing the depth of indentations etc. with a CIS scanner.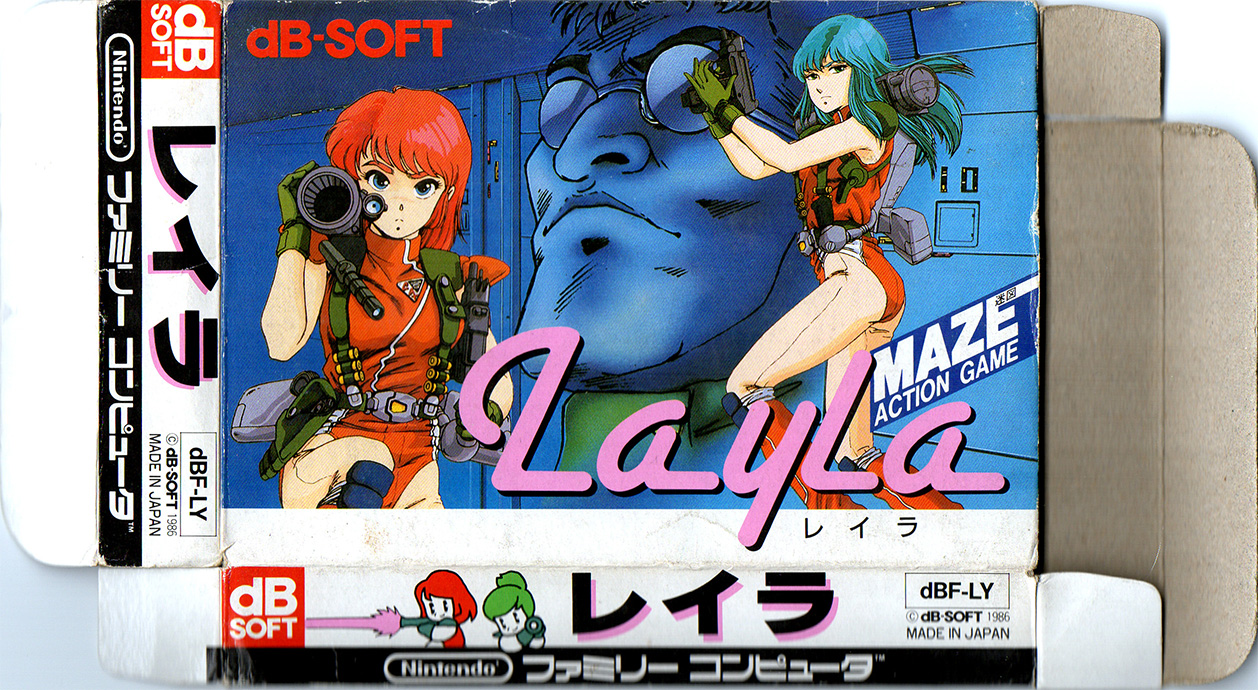 The image below shows how a CIS scanner can introduce artifacts as well into the scan. On the left side is an image capture from a CIS scanner, and on the right is one captured with CCD. You'll notice on the CIS scan that you can see diagonal lines running across everything. This isn't present on the physical item, and something you don't want in your scan. The CCD on the other hand you can see the individual CMYK dots that make up the image. This is what you want in a high quality archival scan.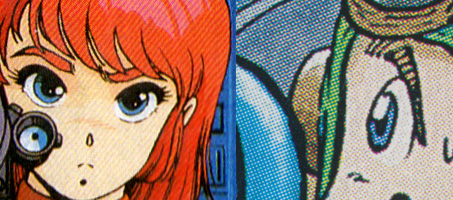 So enough of the technical portion, you probably just want to see a list of scanners we recommend at this point? This is by no means an exhaustive list, but these are ones we have personally used and can vouch for. Some are older and only available second-hand while others you can still buy at stores or online. Sadly in just the past few years it's become harder and harder to find affordable CCD scanners that produce the quality needed for our scanning standards. COVID-19 has unfortunately only compounded these issues as well. Purchasing refurbished or used scanners is still an option however, and can save you some money.
Epson V370

Epson V550

Epson V600 (GT-X830 in Japan)

Epson V800

Epson V850

Epson Expression 10000XL

Epson Expression 120000XL

Canon Canoscan 9000F

Canon Canoscan 9000F Mark II

Plustek OpticPro A320
The Epson Perfection V550 scanner was our favorite and recommended model due to having good features and a lower price but might be difficult to find these days. The slightly nicer Epson V600 is still available at the time of this writing but costs a bit more than the V550.
The Epson V600 is available through Epson, Amazon, and Best Buy currently.
Hardware Suggestions for ADF Scanners
ADF (Automatic Document Feed) Scanners are EXTREMELY useful for scanning in manuals and paperwork for games. While using a flatbed scanner for stuff will always yield the highest quality, it's not always realistic to expect to be able to find the time to do that for manuals as it can be VERY time consuming to scan each page at 1200DPI via flatbed. Thankfully there are ADF scanners that do a very good job and produce excellent quality scans in a fraction of the time a flatbed scanner can. If you're only planning to do a few manuals a flatbed can of course be used, but if you're looking at hundreds you'll likely want to invest in an ADF scanner or send them off to someone that has one. The models we recommend are quite expensive however, but if you have a lot of manuals and paperwork to scan they are worth the money in time you'll save instead of flatbed scanning.
Like flatbed scanners there are low-end and high-end ADF scanners, and with quality comes a price tag. Due to their cost we haven't been able to get much community feedback on models that do a solid job but we do have some recommendations. If you get access to a model that's not listed below and find it delivers good results please let us know!
Recommended Models
Fujitsu fi-7160

Fujitsu fi-7460 (A3 capable version of the above)
The Fujitsu scanners listed above are pricey but really fantastic. They capture in 600DPI and the CMYK dots show up well without distortion. The speed of the scanning is also fantastic and it can chew through manuals even at 600DPI in no time flat. That is not to say that the high end Fujitsu's don't have their faults. They both introduce JPEG compression of their own which puts artifacts in, especially in darker areas. This is unfortunate and annoying but it's still better than the alternatives in our opinion.
Models we don't recommend
Epson WorkForce Pro GT-S80

Epson WorkForce Pro GT-S50

Fujitsu ScanSnap iX500
The Epson scanners produce good quality scans but are slower, and unless the two models we tried were broken they both have issues with lines that can appear in the scans which leads to a lot of re-scanning. The quality of the scans is fine from them but you're likely going to have to do a lot of double checking to ensure your scans don't have lines in them. The Fujitsu ScanSnap iX500 is a consumer model of the Fujitsu line. While it's results are decent it does create artifacts in the scans and also doesn't seem to capture the color as well as the Fujitsu fi-series scanners. Below are scans from a ScanSnap and a fi-7460. You should be able to make out line artifacts that are in the ScanSnap image (top) versus seeing CMYK dots in the fi-7460 image (bottom) which is what we want to see.